Last time we played "hearts", it stirred up quite a bit of conversation! (Here's my chart and my roommate's chart.) I think it's time to play again, this time with the year-end menu:

Click to enlarge, and feel free to post a link to yours in the comments. You can upload pictures free at a ton of sites, including Tinypic. Here's my final list: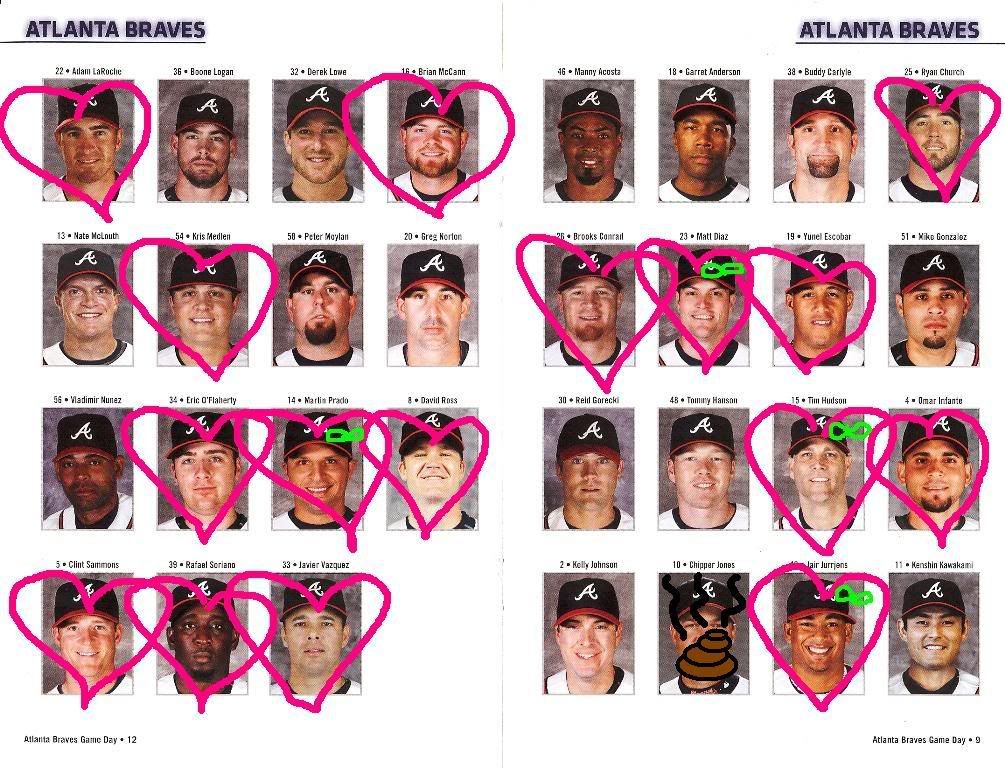 As you can see, I don't have Photoshop. ;) Also, I have four levels: Infinity Heart, Heart, Nothing, and Chipper. Nothing doesn't mean "dislike" - it just means "nothing". *shrug* I'm excited to see what you have in mind!

PS -- The messages left over the weekend on Meebo tell me some of you are very impatient for the MattE interview I promised last week. For some reason, on my recording the audio and video aren't synced up. I'm trying to fix it, but until then, good grief CALM DOWN. I'm not even supposed to put it up at all! ;)